Tom DeVoto
I come from a background of law. My father was an excellent and well known trial lawyer in the Metropolitan St. Louis area. At the time of his untimely death due to an automobile accident, he was the Clerk of the Federal Court for the Eastern District of Missouri and also served as the ex officio United States Magistrate.
Tom DeVoto is an award-winning trail lawyer. He is recognized as one of the Best Lawyers in America for Product Liability as well as one of the Top 100 Trial Lawyers and is a past recipient of the Lon O. Hocker Memorial Trial Lawyer Award presented by the Missouri Bar Foundation. He is listed in Super Lawyers. He is AV® Preeminent™ Peer Review Rated by Martindale-Hubbell® in four separate categories of specialty. In addition, he has 10.0 rating from AVVO, which the highest rating you can obtain.
Contact the DeVoto Law Firm in St. Louis
Call us at 314-961-0330 or contact our office online. We have a receptionist during normal working hours (9:00 a.m. to 5:30 p.m.) and we have a sophisticated electronic and voice mail system. If someone tries to call me and I am not available to receive the call, a message can be left with one of my assistants or automatically forwarded to my voice mail to leave a more detailed message. I check my voice mail regularly and return calls as soon as possible. Any message can also be transcribed and stored in any given file's database. Unless I am in trial or out of town, I will invariably return calls within 24 hours. If you urgently need to speak to somebody, you can always talk to my legal assistant, who can handle a vast array of immediate problems. She almost always knows how to reach me in an emergency.
We encourage you to review the firm's website, where you may discover additional information on my background, including significant verdicts and settlements, lists of chapters in CLEs and bar journal articles authored, list of appellate practice, and CLEs presented and instructional videos and books for consumers.
---
Trial practice
I have tried more than 150 "first chair" jury trials in numerous areas of the law, including but not limited to:
Personal injury
Products liability
Strict liability
Medical malpractice
Breach of contract

Probate matters (will contests and petitions to determine title)
Automobile accidents
Truck collisions
Premises liability
Insurance coverage issues
I have also tried numerous workers compensation cases before administrative law judges.
Appellate practice
I have either briefed and/or argued over 25 reported cases in the Supreme Court of Missouri, the Appellate Court of the State of Missouri, Federal Courts of Appeals and the Supreme Court of the United States, including constitutional issues relating to:
The supremacy clause
Right to a jury trial
Right to access to the courts
Denial of due process and/or equal protection
Ordinance unconstitutional as in derogation of the common law as adopted by the Missouri legislature
Bar affiliations

Licensed to practice law in the State of Missouri, the U.S. Supreme Court, the U.S. Courts of Appeal for the 6th, 7th and 8th Circuits, and the U.S. District Courts for the Eastern and Western Districts of Missouri, the Northern District of Ohio, the Southern District of Illinois, the District of Kansas and the District of Oklahoma
Member of the Missouri Bar, the Bar Association of Metropolitan St. Louis, the American Bar Association, the American Association for Justice, The Lawyers Association of St. Louis (member of executive committee, 1981–1982) and the Missouri Association of Trial Attorneys
Missouri Bar Foundation, Fellow
Education
J.D., St. Louis University School of Law, St. Louis, Missouri, 1975
B.A., Fairfield University, Fairfield, Connecticut, 1972
Legal experience
2009–present: The DeVoto Law Firm. I have been licensed to practice law in the State of Missouri for more than 35 years and have tried well over 100 jury trials to a conclusion. I am also licensed to practice and have handled cases in the following federal courts: Eastern District of Missouri, Western District of Missouri, District of Oklahoma, District of Kansas, Northern District of Ohio, 6th, 7th and 8th Circuit Courts of Appeals and the U.S. Supreme Court.
2003–2009: DeVoto & Benbenek, LLC. In addition to the areas of my solo practice, my new firm also practices in the area of securities fraud, broker negligence, estate planning, general corporate matters and general civil litigation.
1996–2002: Law Offices of Thomas C. DeVoto, P.C. My practice was limited to personal injury, workers compensation, commercial litigation, condemnation, NASD arbitrations, federal tort claims, and will contests. I continue to specialize in complex litigation, including but not limited to products liability, medical malpractice, and complex commercial litigation, such as fraud, misrepresentation, beach of warranty (express, implied, fitness, etc.).
1985–1995: Wuestling, James & DeVoto. I was a Senior Partner in the firm and one of its two chief trial attorneys. At the time of my departure from the firm, there were seven full-time attorneys and ten support staff. When I formed the firm with Bill James and Rick Wuestling, in 1985, we had only one secretary to work for the three of us. Like at Gray & Ritter, my time was divided between my complex plaintiff's business and the trial of insurance defense matters. Often I would be assigned some of the more complex defense matters involving products liability, professional negligence and the like. I also became involved in SEC violations and franchise law.
1975–1985: Gray & Ritter, where I started as an Associate and ultimately became a Junior Partner. While at Gray & Ritter, I tried numerous cases for both the plaintiff and the defense and was actively involved in numerous landmark and prominent cases, including Weeks -v- Six Flags Over Mid-America, which arose out the failure of a gondola to remain affixed to its cable at Six Flags. While at Gray & Ritter I began to specialize in both products liability cases and medical malpractice cases.
1975: Accepted position with the Hon. John Bardgett, who was then in line to become the Chief Justice of the Missouri Supreme Court to serve as his Law Clerk. However, the following week I was offered a job at Gray & Ritter, which was one of the top trial firms in the City of St. Louis, and Judge Bardgett graciously allowed me to resign and start my "trial" career.
1973–1975: St. Louis County Juvenile Court. Law intern and then the equivalent of a Chief Warrant Officer for the Court. I was certified under Rule 13 of the Supreme Court and tried non-jury matters to Commissioners and the Circuit Judge before I graduated from law school.
Select career accomplishments
Awards and recognitions
AV® Preeminent™ Peer Review Rated by Martindale-Hubbell® for more than 25 years
Lon O. Hocker Memorial Trial Lawyer Award, which is presented annually to the Outstanding Young Trial Lawyer in the State of Missouri. There are three recipients each year — one for the St. Louis area, one for the Kansas City area and one for the remainder of the state. The St. Louis area recipient is selected by the chief judges of the St. Louis County Circuit Court, the Circuit Court of the City of St. Louis, and the U.S. District Court of the Eastern District of Missouri, respectively.
The Marquis Who's Who in American Law
Missouri/Kansas Super Lawyer Listings.
The Bar Registry of Preeminent Lawyers
Arguing constitutional law cases in the Missouri Supreme Court and in the 6th, 7th & 8th U.S. Circuit Courts of Appeals
Provisional Judge St. Louis County Associate Circuit Court-Bellefontaine Neighbors
Authored articles and chapters of books
The Opening Statement Supplement Chapter 9 Missouri Civil Practice MoBar CLE, 2007
The Opening Statement, Chapter 9, Missouri Civil Practice, MoBar CLE, 2002
Agency, Supplement to Chapter 7, Problems of Proof, MoBar CLE 1989
Innkeepers Liability, Supplement, Torts II, 1982, MoBar, CLE 1982
Death and Derivative Actions, co-author Problems of Proof, MoBar CLE, 1979
Juveniles and the Law, St. Louis Bar Journal, Spring 1978
Representative list of CLE presentations
Annually 2010-2012, Practical Evidence for Civil Litigators: Cross Examination and Making a Record. Presented by the Missouri Bar. I also authored the handout material on the update of the law in these areas of trial practice.
October 7, 2005, Trial Lawyers Successful Trial Tips: What They Learned. Presented by the Missouri Bar, I presented material and spoke on "So you want to use an expert?" and filled in for an unavailable speaker and also presented some material and spoke on Ethics Strategies and Settlement Negotiations.
April 19, 2005, Auto Insurance: Uninsured, Underinsured and Accident Litigation in Missouri. Sponsored by Lorman Educational Services, a division of Lorman Business Center, Inc.
March 12–13, 2004, The Missouri Bar Trial Practice Institute. Sponsored by the Missouri Bar. Faculty "Break Out Leader" for instruction and "student" presentations of Voir Dire, Opening Statement, Direct Examination, Cross Examination, and Closing Argument and Faculty Demonstration of an Opening Statement.
March 31, 1993, Problems and Solutions in Comparative Fault : Comparative Fault in Product Liability Cases and Medical Negligence Cases. Sponsored by the University of Missouri, Kansas City.
October 10, 1991, Taking & Defending Depositions: Discovery of the Opposing Expert — The Products Liability or Medical Malpractice Case. Sponsored by the University of Missouri, Kansas City.
March 1, 1991, Missouri Products Liability Seminar. Sponsored by The University of Missouri-Kansas City.
February 15, 1991, Current Issues in Insurance and Tort Law . Sponsored by Professional Education Systems, Inc.
September 1990, Uninsured and Underinsured Motorists Law . Sponsored by the Missouri Association of Trial Attorneys
June 29, 1990, 15-Hour Review of the Law. Sponsored by the University of Missouri-Kansas City. My topic was "Trial Techniques: Conducting Direct and Cross Examinations."
October 17, 1986, Demonstrative Evidence Seminar. Sponsored by the University of Missouri-Kansas City.
September 10, 1986, Evidentiary Problems at Trial, Impeachment of Witnesses. Sponsored by the University of Missouri-Kansas City.
May 1, 1986, Missouri Civil Procedure Seminar. Sponsored by the Missouri Bar.
In addition, prior to 1986, I filled in when other lecturers became unavailable on topics such as premises liability and jury instructions.
University guest lectures

Washington University School of Law: Trial demonstration, direct examination for Professor Karen Tokarz' Trial Practice class.
St. Louis University School of Law: I have served as a "judge" for appellate arguments for freshman in the St. Louis University School of Law and have given demonstrations on trial techniques to second-year students, and occasionally filled in for adjunct professors to teach their classes.
Washington University School of Engineering: Over a five-year period in the late mid-1980's, I was a guest lecturer for Professor Wallace Diboll of the Washington University School of Engineering. I spoke about product liability law and "demonstrated" examples of cases that I had handled to the seniors in the design class for mechanical engineering.
Introductory Video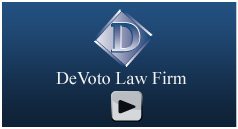 Free Information Package

The Injured Person's Best Guide to Accident Cases in Missouri. Click to view the book or call our office to order your copy.
Testimonials
Tom has represented me on a couple of matters.. Two worker's compensation cases and the accidents that caused my work injuries. He handled my cases quickly and efficiently and although they were not big cases he handled them like they were important cases. If any of my friends or co-workers get injured, I always give them Tom's name.
- O.B.
I was in an industrial accident, stairway collapse, and Tom handled my case against the owner of the building. When the topic of settlement came up before the start of the trial the defense lawyer mentioned a small amount, Later, Tom and I were in the elevator with the defense lawyer and Tom looked at him and said, you're going down. Watching Tom try my case and object and control the evidence was great. The jury gave Tom every single penny that he asked for. Tom and I stay in touch. I call him Big Tom.
Alan C.