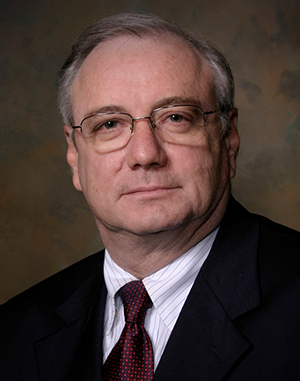 "For nearly two decades, Thomas C. DeVoto has made substantial contributions to the continuing legal education of Missouri's attorneys by sharing his experience and knowledge at various Missouri Bar CLE programs.
DeVoto has served as a recurrent speaker for the MoBarCLE seminar, Practical Evidence for Civil Litigators. He has also presented at Trial Lawyers' Successful Trial Tips, The Missouri Bar Trial Institute, and The Environmental Law Conference. DeVoto is also the author of the chapter on "The Opening Statement" in The Missouri Bar Civil Trial Practice Deskbook.
DeVoto received his B.A. from Fairfield University in 1972 and his J.D. from St. Louis University in 1975. He was admitted in 1975 in Missouri and U.S. District Court, Eastern and Western Districts of Missouri; 1981, U.S. Court of Appeals, Eighth Circuit; 1984, U.S. Court of Appeals, Sixth Circuit; 1995, U.S. District Court, Southern District of Illinois; 1998, U.S. Court of Appeals, Seventh Circuit, U.S. District Court, District of Kansas, U.S. District Court, Northern District of Ohio and U.S. Supreme Court.
DeVoto is a past recipient of the prestigious Lon O. Hocker Memorial Trial Lawyer award. He has been an AV rated lawyer by Martindale Hubbell and considered preeminent in his field by his peers for over 28 years. DeVoto is listed in Missouri Kansas Super Lawyers. He has been listed in the Marquis Who's Who in American Law. He also was selected by the National Trial Lawyers Association as a Top 100 Trial Lawyer in the State of Missouri.
He has well over 150 first chair jury trials involving auto/truck accidents, premises liability, product liability, medical malpractice, breach of contract, securities fraud, will contests and undue influence on a TOD bank account. He has over 30 reported cases including the 6th, 7th, and 8th U.S. Courts of Appeals, Missouri Courts of Appeals, and Supreme Court of Missouri.
For all of his service on behalf of the legal community, please join The Missouri Bar in thanking Thomas C. DeVoto!"
St. Louis Product Liability Attorney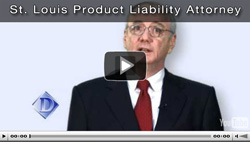 Free Information Package

The Injured Person's Best Guide to Accident Cases in Missouri. Click to view the book or call our office to order your copy.

The Buying Car Insurance in Missouri. Click to view the book or call our office to order your copy.
Testimonials
Tom has represented me on a couple of matters.. Two worker's compensation cases and the accidents that caused my work injuries. He handled my cases quickly and efficiently and although they were not big cases he handled them like they were important cases. If any of my friends or co-workers get injured, I always give them Tom's name.
- O.B.
I was in an industrial accident, stairway collapse, and Tom handled my case against the owner of the building. When the topic of settlement came up before the start of the trial the defense lawyer mentioned a small amount, Later, Tom and I were in the elevator with the defense lawyer and Tom looked at him and said, you're going down. Watching Tom try my case and object and control the evidence was great. The jury gave Tom every single penny that he asked for. Tom and I stay in touch. I call him Big Tom.
Alan C.
"For nearly two decades, Thomas C. DeVoto has made substantial contributions to the continuing legal education of Missouri's attorneys by sharing his experience and knowledge at various Missouri Bar CLE programs."
Read More