Public Service
Bisaya Medical Association USA Certificate of Appreciation
Introductory Video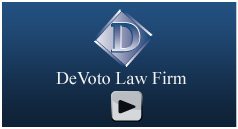 Free Information Package

The Injured Person's Best Guide to Accident Cases in Missouri. Click to view the book or call our office to order your copy.
Testimonials
Tom has represented me on a couple of matters.. Two worker's compensation cases and the accidents that caused my work injuries. He handled my cases quickly and efficiently and although they were not big cases he handled them like they were important cases. If any of my friends or co-workers get injured, I always give them Tom's name.
- O.B.
I was in an industrial accident, stairway collapse, and Tom handled my case against the owner of the building. When the topic of settlement came up before the start of the trial the defense lawyer mentioned a small amount, Later, Tom and I were in the elevator with the defense lawyer and Tom looked at him and said, you're going down. Watching Tom try my case and object and control the evidence was great. The jury gave Tom every single penny that he asked for. Tom and I stay in touch. I call him Big Tom.
Alan C.